Investing in Electrical Safety and Power Reliability

ERS brings together a unique combination of world-class services, innovative technologies, and a highly qualified technical staff dedicated to improving reliability and performance. We maintain multiple accreditations and technical certifications for key personnel across leading national qualifying organizations.
With more than 50 years of experience in electrical testing, maintenance, and engineering, we are a trusted partner in promoting safety and reliability management. Our managers, field technicians, and engineers actively participate in numerous national organizations to support and assist in the development of electrical reliability regulations, codes, and best practice recommendations.

Accreditations and Certifications
InterNational Electrical Testing Association (NETA)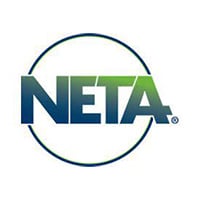 NETA serves the electrical testing industry by offering accreditation of third-party electrical testing firms, certifying electrical testing technicians, and producing American National Standards.

ERS is a founding accredited member of NETA and is dedicated to helping set world standards in electrical maintenance and acceptance testing. We are leaders in staffing NETA-certified technicians and currently employ one of the largest teams of Level 3 and 4 technicians.

Additionally, key personnel serve on the NETA Standards Review Council, NETA Safety Committee, NETA Continuing Technical Development Committee, the NETA Exam Committee, and the NAMO-NETA Approved Military Organization Committee. We also participate on NETA's new member evaluation team and as ballot pool standards review members.


National Fire Protection Association (NFPA)

NFPA is a nonprofit organization devoted to eliminating death, injury, property, and economic loss due to fire, electrical, and related hazards. The association publishes many key standards for the electrical industry: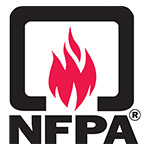 NFPA 70, the National Electrical Code (NEC) covers the safe installation of electrical wiring and installation.
NFPA 70E was created at OSHA's request to help companies and employees avoid workplace injuries and fatalities due to shock, electrocution, arc flash,
and arcblast. It also assists in complying with OSHA 1910 Subpart S and OSHA 1926 Subpart K.
NFPA 70B details preventive maintenance.
NFPA 790 details standards of competency of third-party Field Evaluation Bodies.
NFPA 791 details recommended practices and procedures for unlabeled electrical equipment evaluation.

ERS maintains NFPA 70E-certified trainers who are highly qualified to instruct on and promote electrical safety in workplace environments. Our certified trainers are recognized for their education, years of experience, and training. NFPA 70E certification is an achievement that requires recertification every three years. We also play an important role in helping write and update the NFPA 790 and 791 standards.


International Accreditation Services (IAS)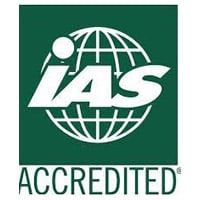 IAS ensures Field Evaluation Bodies (FEB) are qualified to evaluate unlisted electrical equipment in the field. FEB certification is based on Accreditation Criteria for Field Evaluation of Unlisted Electrical Equipment – AC354, International Organization of Standardization – ISO/IEC 17020, and NFPA standards. This certification provides objective evidence that an organization operates at the highest level of ethical, legal, and technical standards.

As the first certified FEB company, ERS provides a full-service offering for field testing and conformity assessments that comply with stringent requirements of IAS certification and NFPA 790 and 791 standards. These requirements ensure impartial evaluations are conducted within a strict structure for prepping, testing, evaluating, documenting, and reporting on unlisted equipment.


Leadership in Energy and Environmental Design (LEED)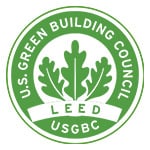 LEED is a green building rating system that provides the framework that project teams can follow to create healthy, highly efficient, and cost-saving green buildings.

The ERS commissioning team consists of LEED Accredited Professionals (AP) who are trained and experienced in the LEED rating system. This ensures projects meet the necessary LEED requirements.



Building Commissioning Association (BCxA)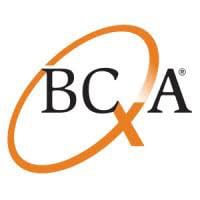 BCxA is an international nonprofit organization that serves as the recognized authority and resource on commissioning. Its mission is to guide the building commissioning industry by advancing best practices and education and promoting the benefits of building commissioning to achieve buildings that work.

BCxA-commissioning engineers at ERS help elevate the industry's technical level by participating in the development of guidelines and standards for BCxA.

Institute of Electrical and Electronics Engineers (IEEE)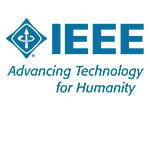 IEEE provides the world's largest forum for sharing the latest in technological developments in the electric power industry, for creating standards that guide the development and construction of equipment and systems, and for educating members of the industry and the general public.

Key ERS personnel play a critical role in developing IEEE standards as Chair Members of multiple committees.


International Association of Electrical Inspectors (IAEI)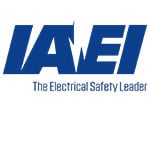 IAEI offers an unbiased focus on interpreting the National Electrical Code and the Canadian Electrical Code. It promotes safe inspections, installations, and building products to the electrical industry.

ERS conformity engineers actively participate with IAEI at the local, regional, and national levels.


American Society of Heating, Refrigerating and Air-Conditioning Engineers (ASHRAE)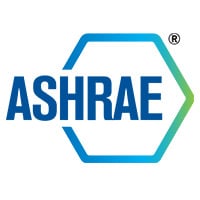 ASHRAE is a global society advancing human well-being through sustainable technology for the built environment. The society and its members focus on building systems, energy efficiency, indoor air quality, refrigeration, and sustainability within the heating and cooling industry.

Many ERS field engineers actively promote ASHRAE guidelines to support the technical advances within the heating and cooling industry.


Building Owners and Managers Association (BOMA) International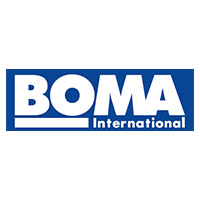 BOMA International is a primary source of information on building management and operations, development, leasing, building operating costs, energy consumption patterns, local and national building codes, legislation, occupancy statistics, technological developments, and other industry trends.

Key ERS personnel have participated in active leadership roles to help BOMA International achieve their strategic objectives while volunteering their time to develop policy positions on issues that impact the electrical industry.


American Society for Health Care Engineering (ASHE)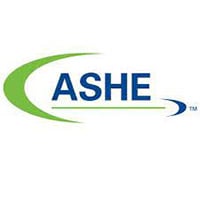 ASHE is the largest association dedicated to optimizing the health care built environment. ASHE's members design, build, and operate hospitals. They are involved in improving the health care physical environment throughout the lifespan of a facility.

ERS is committed to supporting the goals of ASHE, participating in the association's annual conference, and providing thought leadership on electrical safety and power reliability. During the 2022 ASHE Conference, ERS leadership will be speaking as a panel member during the educational sessions.


---